"Bleak Expectations", currently brightening the stage of The Criterion Theatre, London, is a wonderfully hilarious twist on the classic narrative of Dickens' "Great Expectations". Mark Evans, the writer of this delightful romp, has artfully spun the well-known Victorian tale into a laugh-out-loud experience, keeping the audience engaged at every unexpected turn.
The central character, Pip Bin, is expertly portrayed by Dom Hodson, embodying the spirit of Philip Pirrip from the Dickensian classic, but with an additional layer of infectious charm. From daunting school life to city adventures, Pip's journey is a rollercoaster of comic mishaps and surprises. Pip navigates a world that seems set on throwing him one curveball after another. From a boarding school that would make even the toughest flinch, to his exciting adventures in London, Pip's journey feels like a whirlwind tour through a delightfully over-the-top Victorian-era farce.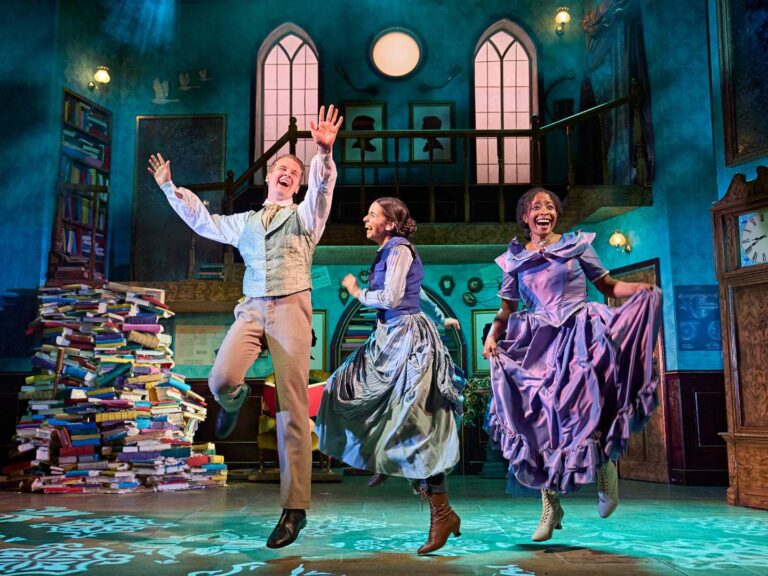 The limelight is, without a doubt, stolen by the multi-faceted Marc Pickering, with his multiple renditions of the comically outrageous Hardthrasher family. His swift transitions between the characters give a virtuosic performance, showcasing the true extent of Pickering's nfectious energy and comedic timing. Each character is infused with a unique comic flare that showcases Pickering's theatrical versatility and his performance sets the tone for the play's exhilarating pace.
Visual aesthetics are crucial to the performance, with Katie Lias' design transforming the stage into an interactive wonderland. Unexpected elements—doors materialising out of nowhere, books raining down—add a layer of whimsical charm. Andrew Exeter's lighting design adds depth and atmosphere, underscoring the drama and accentuating the comedy.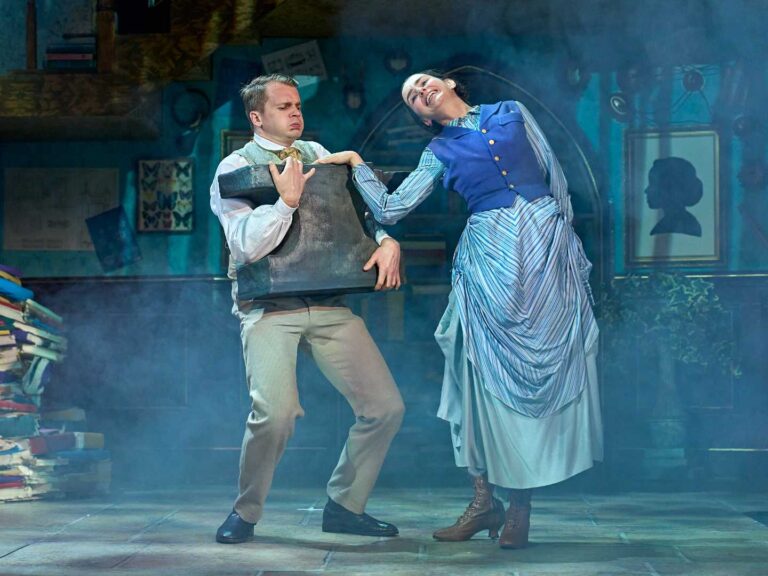 The supporting cast delivers an array of memorable performances that adds richness to the overall comedic tableau. With Serena Manteghi's spirited Pippa Bin, J.J. Henry's ever-cheerful Harry Biscuit, and John Hopkins' deviously enjoyable Gently Benevolent, the stage is populated by a bevy of characters that are as diverse as they are delightful.
Guided by the able direction of Caroline Leslie, "Bleak Expectations" combines the familiar world of Dickens with an unapologetically modern comedic spin. It marries elements of the past with a playful irreverence, creating an engaging narrative that resonates with today's audience while staying true to its roots.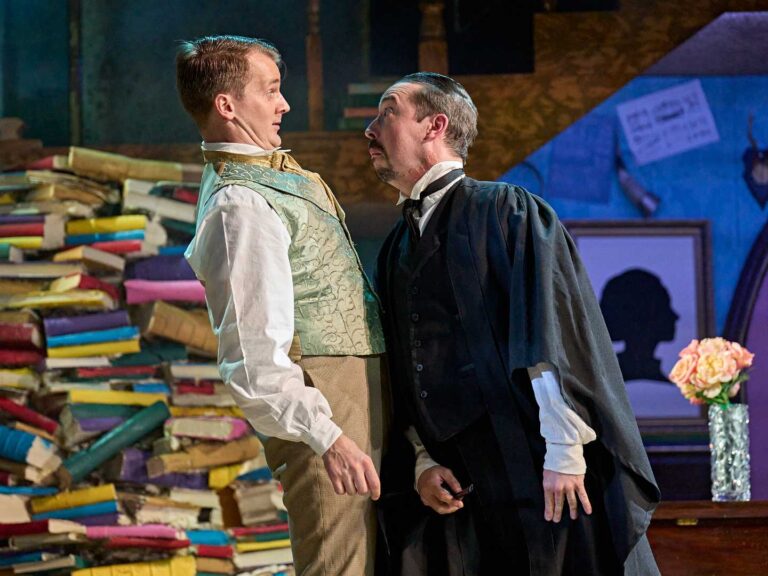 "Bleak Expectations" is not just a comedy, it's a brilliant take on the classics, an affectionate nod to the old while engaging with the new. It takes a beloved tale and infuses it with a fresh and lively spirit, creating an atmosphere that is both familiar and innovatively humorous. A must-see at the Criterion Theatre until 3rd September, "Bleak Expectations" is a celebration of the timeless power of laughter.
This is a must-see! The Criterion Theatre will be filled with joy and laughter until 3rd September. Don't miss out on this gem of a comedy.
Don't miss out on this gem of a comedy.
"Bleak Expectations" is a fun-loving tribute to Victorian literature from a modern perspective. It's a playful exploration of the past that's sure to make you chuckle.