Park Theatre, 19 Aug – 19 Sep 2015
Company: The Production Exchange
Playwright: Craig Baxter
Director: Colin Blumenau
Designer: Libby Watson
Running time: 2hrs 10mins, inc. 15 min interval
Website: Park Theatre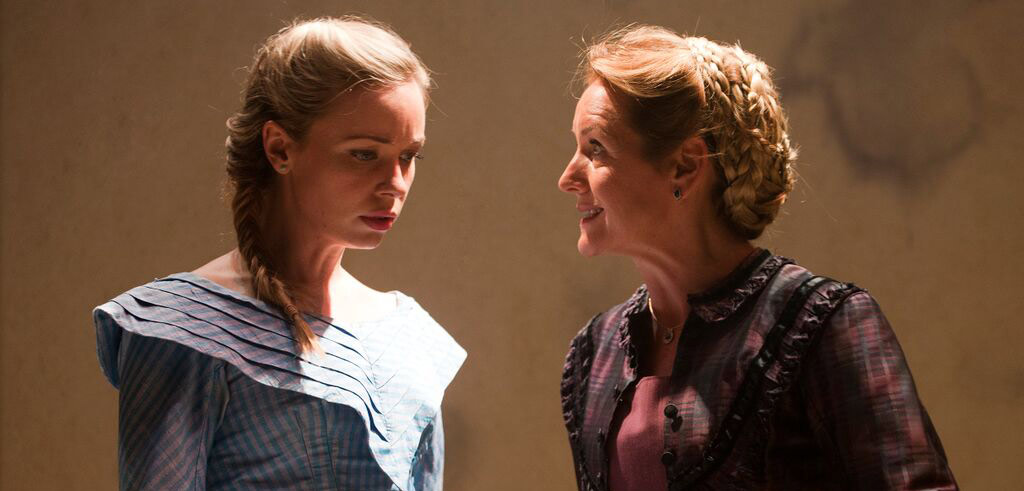 'Lady Anna: All At Sea', written by Craig Baxter, is a humorous drama inspired by the eccentric novelist, Anthony Trollope, and the characters in one of his novel's, Lady Anna.
The play follows two stories, one in which Trollope and his wife who sailed from Liverpool to Melbourne to visit their son, and during the two-month voyage, Trollope penned his Play 'Lady Anna'. Craig Baxter's play rather cleverly intermittently switches between this and the second narrative in which the same actors play the characters of Trollope's play; yes, it takes a little while to get your head around the two play's in one, but in the end, works very well.
The main protagonist, Anna, is faced with several choices that will determine the course of her life. In one, she must choose between marriage to her titled cousin and a mere tailor whom she loves. Anna lives in a structured society that requires her to make a choice that goes in opposition to her true feelings. Anna also has to contemplate and decide what to do with a disputed inheritance, should she get it. The audience is left 'willing' Anna throughout to make the right choice's by today's standards and chose love, despite protestations from Anna's over-bearing and somewhat crazy mother, and the lawyers involved with the disputed will.
Caroline Langrishe, who plays both Anna's crazy insufferable mother, Countess Lovel, and the character of Trollope's wife, is excellent throughout and brings much laughter to the play. The rest of the cast also provide excellent performances and the play was very enjoyable and highly recommended to fans of period drama.
Engaging
Summary
Anna is faced with several choices that will determine the course of her life.