The National Theatre's production of Hex is a must-see for any theatre-goer. This retelling of Sleeping Beauty takes the classic fairytale and gives it a dark and twisted twist, making for a unique and captivating experience. The lead actress, Lisa Lambe, brings a new level of depth and complexity to the role of Fairy, with her goblin-like appearance and bedhead hairstyle.
The production is visually stunning, with over-the-top sets, costumes and effects that transport you into a world of magic and wonder. The choreography and lighting design are also noteworthy and add to the grandeur of the production. The ensemble of bumbling Prince Charmings adds a touch of physical comedy to the production, making it enjoyable for all ages.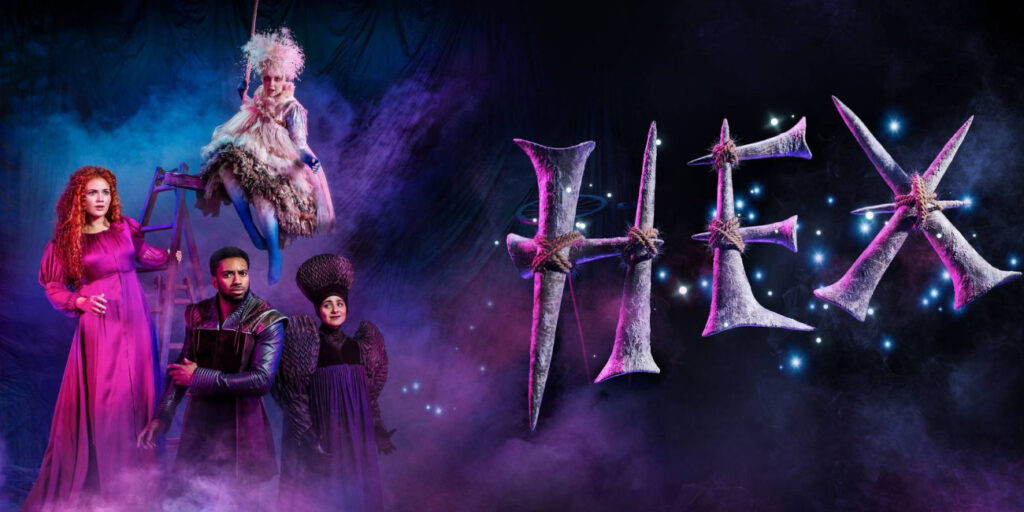 Whilst the music is not the strongest aspect of the production, the singing voices in Hex are universally strong and powerful, giving life to the musical numbers. The performers deliver each song with passion and skill, making for a musical experience that is both enjoyable and memorable. The book by Tanya Ronder adds sharp humour and strong female characters that bring depth and emotion to the production. The production deals with heavy themes such as child-rearing and postpartum motherhood, but it is handled in a way that allows for empathy and transformation.
The National Theatre, 26 November 2022 — 14 January 2023
Directed by Rufus Norris
music by Jim Fortune and lyrics by Rufus Norris
Original concept by Katrina Lindsay and Rufus Norris
Author of the book: Tanya Ronderza
Set and Costume designs by Katrina Lindsay
choreography by Jade Hackett
music supervision and vocal arrangements by Marc Tritschler
orchestrations by Simon Hale
music direction by Tarek Merchant
lighting design by Paul Anderson
sound design by Simon Baker and video design by Ash J Woodward
Consultant Choreographer Bill Deamer and Séimí Campbell as Associate Director
Booking Link: https://www.nationaltheatre.org.uk/productions/hex/
Running time: approx. 2 hours 30 mins incl. interval
Hex is a musical that will leave you spellbound.
Summary
Hex is a musical that will leave you spellbound. The combination of darkness and glamour, along with the talented cast and creative team, make for an unforgettable theatre experience.