Click for Salders Well's website
Playing at Sadlers Wells' Peacock theatre tonight was Havana Rakatan…
Havana Rakatan, a show from Cuban choreographer Nilda Guerra, which was one of Sadler's Wells' most successful productions, enters its sixth season at Sadlers Wells' Peacock Theatre and is playing from 6th to 24th May 2014. The show has toured the globe and has been a complete hit all over.
Lovers of dance and music will appreciate the non-stop captivating and sexy display of Cuban dance coupled with rhythms from the 9 piece band playing Salsa, mambo, jazz, bolero, son, cha-cha-cha and rumba. This is definitely one of the most talented dance performances I've seen to date and ranks in my top three.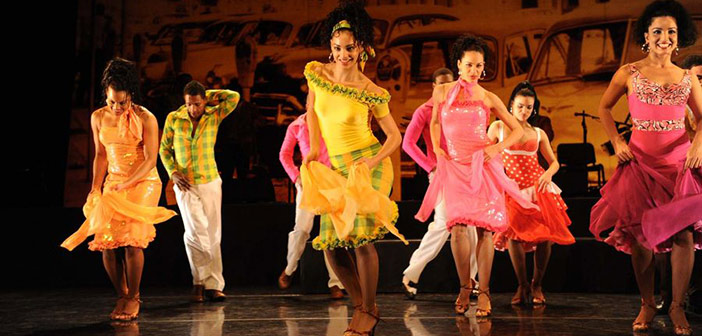 Sheer Delight!
Summary
With only a few days left, I recommend you get online and book your Havana Rakatan tickets today!