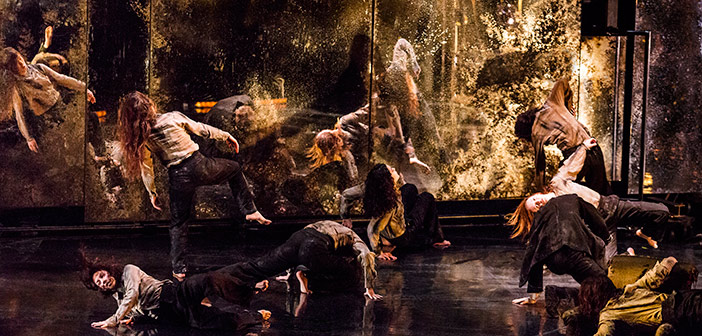 Sadler's Wells Theatre played host to a riveting show by the French dance company, Compagnie du Hanneton, led by James Thiérrée. I could only describe what I saw as a thrilling and brilliant ascent into madness.
The performance yanks the audience into a dreamlike wonderland of music and dance; a soundscape and moving set that plays as much a part in the dance as the dancers, in fact, adds to the visuals, as the lighting plays off the mirrored surfaces to the music. Sadler's Wells' large stage plays an important part of the makeup of the set, allowing a mobile wall constructed by scaffolding poles and mirrors to spin, rotate and flip, dancing along with the performers.
The story-line, if there was one, was difficult to follow, but that seemed to be intended. A fusion of circus-like acrobatics, body-popping, contemporary dance, moments of ballet, classical music with hip beats thrown in at times; we were left wondering if it was inspired by madness or pure genius, and the end result was a resounding standing ovation from all.
Magnifique!
Summary
A must see for fans of dance, or anyone for that matter. Total enjoyment! Magnifique!