Pentameters Theatre is a small but truly special, independently run theatre above the Horseshoe Pub in leafy Hampstead. Pentameters Theatre is a true gem for theatregoers and one that should be experienced by all lovers of theatre at some point. It's a unique theatre with its own special atmosphere that famous actors, poets, and musicians have all fallen in love with over the years.
'The Stars That Play with Laughing Sam's Dice' is a play about an episode in the life of a young James Marshall Hendrix, during his time in the army. The title of the play came from a song of the same name by The Jimi Hendrix Experience band in 1967 and featured as the B-side to their 1967 fourth single, "Burning of the Midnight Lamp".
The play was originally produced on a shoestring way back in 1976 by Leonie Scott-Matthews, who has run the Pentameters Theatre for many years and the play has since returned several times. The play was written, by Leonie's close friend, Robert Calvert, who sadly passed away in 1988. Calvert was a South African born, English writer, musician and poet, who was best known for his role as lyricist and member of the rock band 'Hawkwind', and thus perfectly placed to write a play about a musician.
The play is preceded with a poem written by Calvert after Hendrix's death and recited by Leonie. The poem describes Hendrix's "quicksilver fingertips", his "volcanic outburst" and how he "sang the body electric". Leonie also gives the audience a thorough background to the play and those involved.
The events take place in 1962 thousands of feet up, aboard a military aircraft, in which veteran paratrooper Sergeant McNulty – played by Richard Stephenson Winter – is ushering his paratrooper recruits to take a jump and parachute their way down to the ground as part of their training. One of the recruits, Private James Marshall Hendrix of the 101st Airborne, which he joined when only 17, in four years' time will become the future rock legend, Jimi Hendrix.
A powerful standoff between the sergeant and private ensues, as Hendrix provokes his sergeants' anger by refusing to jump. His explanation is that it is not out of fear from the jump itself, but a premonition in a dream that he will soon become wildly famous with a life of "money, fame and chicks". In his vision, he explains the jump he must take is by stepping out onto a stage but fears what will happen. In his vision, he steps out in his astral body, only to soar to great heights, knowing that at some point he must come back down. The sergeant scoffs at the explanation, but as the private continues and their understanding of each other deepens, McNulty begins to show a more sensitive side as a jazz-loving musician. McNulty has his own demons which stay with him night and day, resulting from his own experiences in the Korean war, and admits his own dreams of being a jazz musician are long behind him. We learn as much about McNulty's own journey as we do Hendrix's. Richard Stephenson Winter is himself a veteran and brings that force of his nature to the stage. Private Hendrix is played by the younger actor, Jermaine Nwosu. With Nwosu's slender tall frame, you can quite imagine this to be a young Hendrix. As with Stephenson Winter's performance, Nwosu also provides us with a steely resolution in his decision to not step out the door of the plane, but step into a doorway to his future. Nwosu delivers his lines with a rhythm, fitting of a rock star in the making. The two deliver a powerful performance that I won't forget.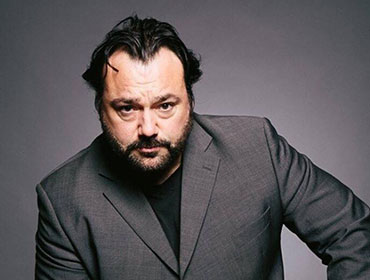 Richard Stephenson Winter
Sergeant McNulty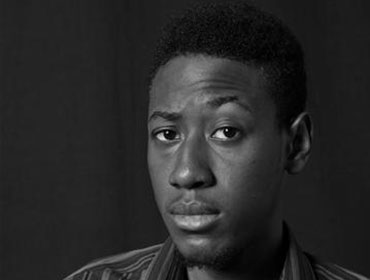 Jermaine Nwosu
Private James Marshall Hendrix
Leonie Scott-Matthews
Producer & Theatre Owner
Pentameters Theatre, 07 – 16 June 2019
Writer: Robert Calvert
Director: Leonie Scott-Matthews
Producer: Leonie Scott-Matthews
Cast: Richard Stephenson Winter, Jermaine Nwosu
Sound & Lighting: Jasmin Teo
Running time: approx 1 hr (no interval)
Gripping, Tense, Drama
Summary
I highly recommend seeing 'The Stars That Play with Laughing Sam's Dice' to everyone, especially music fans and fans of poetry. This powerful encounter depicting two people grappling with their own paths is gripping right to the very end.